Skip to Content
You Choice for Gutter Services in Western Washington
When it comes to home improvement, we often forget about the gutters. Nevertheless, your gutter system provides numerous benefits to your home or business. If you need some help installing a new system or performing routine maintenance, A-1 Roofing Inc can help. We serve customers throughout Western Washington, offering exceptional gutter services, including custom-fitted systems. Get in touch with our team today to learn more about how we can improve or replace your current gutter system.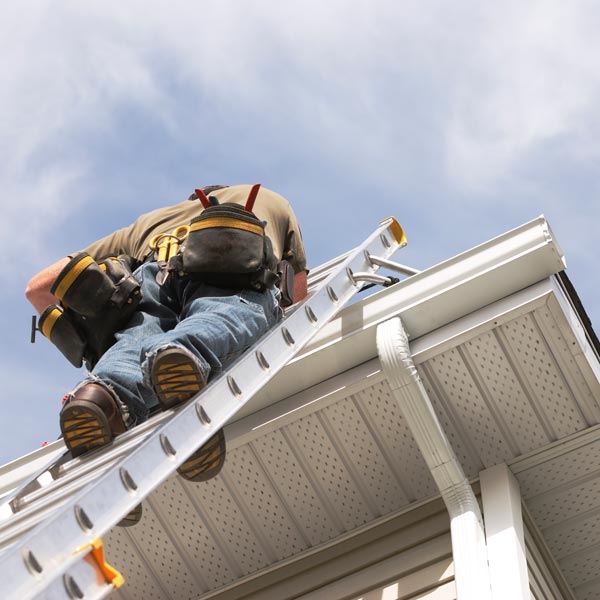 Why Are Gutters Important?
Gutters are a crucial part of any building. However, they are often overlooked. Gutters are designed to collect rainwater and divert it away from your home or commercial building. Without a functioning gutter, you could be left with a damaged foundation, and in the worst cases, a compromised structure. Repairing water damage and foundation problems can cost you much more time, money, and stress than simply installing a gutter in the first place. Other benefits of a top-notch gutter system include:
Reduce the risk of basement flooding
Prevent soil erosion
Keep landscaping in top shape
Keep Your Gutters Well-Maintained
Your gutters aren't very useful if they aren't well-maintained. Fortunately, our experts can suggest best practices for keeping your system in top shape. Be sure to clean out your gutters from time to time to prevent buildup and water leakage onto the roof. Also, stay on the lookout for holes or other problems with your gutters. Catching these issues as soon as they arise is essential for keeping your gutters in working order.
Offering Custom-Fitted Gutters
At A-1 Roofing Inc, we're proud to offer custom-fitted gutters to our Western Washington clients. Both residential and commercial customers can utilize these 5- or 6-inch gutters, which are always hand-made on site. You can choose from two different styles and an array of 20 colors. Plus, we source our materials locally, so you can feel good about supporting nearby businesses, all while paying a lower total price.
Quality Workmanship, Guaranteed Results