Skip to Content
Flat Roofing Installation Company in Western Washington
Certified Flat Roof Specialists
Western Washington gets pummeled with rain every year. The extreme rain we get is especially hard on your flat roof building. That's because these kinds of roofing structures don't drain water away naturally the way pitched roofs do. Because of this, your flat roofing system must be built to withstand the harsh Pacific Northwest rain. Here at A-1 Roofing, we are certified flat roof specialists. That means that we can install a wide variety of flat roof membrane systems onto your residential building. It also means that we are fully licensed and insured so your property is covered no matter what. We know that the slightest oversight in flat roof replacement or installation will be exposed in very short order here in Western Washington. We stake our reputation for perfect installation and repairs every time because Western Washington demands nothing less.
Flat Roofing Contractors You Can Count on
Here at A-1 Roofing, we want to be able to meet the needs of all our customers. That's why we have worked hard to expand our roofing repertoire over the years that we have been in business. Today, we offer one of the most comprehensive roof installation and repair services in all of Western Washington. That's why you can count on us to install and service all types of flat roofing material including: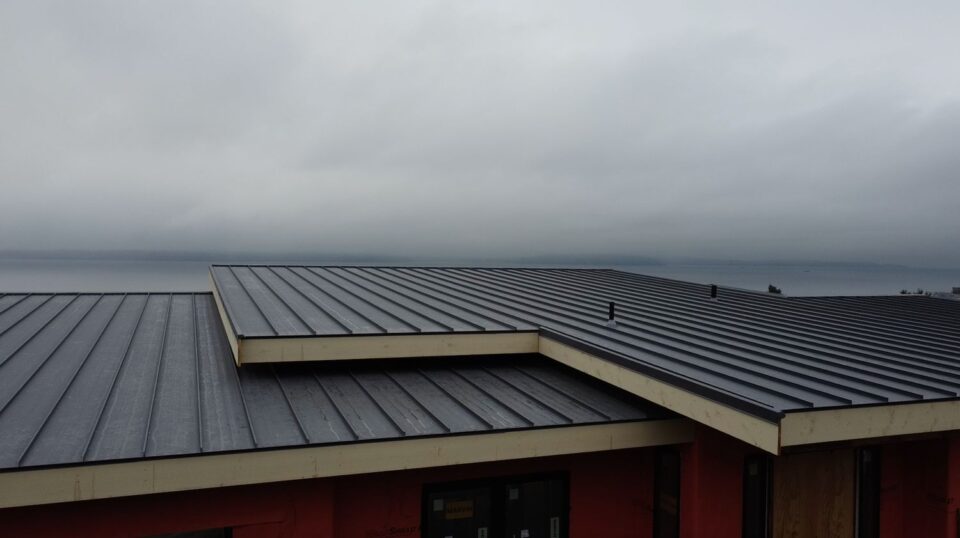 Rubber Roofing Membrane – Rubber roofing, commonly referred to as EPDM, is a great choice for roofs that get a lot of direct sunlight because it is highly UV-resistant.
Modified Bitumen Roofing Systems – Modified bitumen is a type of single-ply roofing membrane. It is applied using a torch that activates the adhesive to form a tight, lasting seal with your flat roof. Modified bitumen is topped with an aggregate layer for added impact protection.
Built-Up Roofing Systems – Built-up systems are made up of alternating layers of aggregate and tar. The layers serve to protect flat roofs from water infiltration.
All these roofing systems and more can be installed onto your residential building by the certified experts here at A-1 Roofing. We have multiple locations so we can serve you promptly no matter where you are in Western Washington. Plus, we only use the finest flat roofing materials to offer our customers great warranties and superior workmanship.
Complete Flat Roofing Services
Business owners across Western Washington call on us because we offer a complete repertoire of flat roofing services. Whether you need a brand-new flat roofing system installed or need repairs, we can handle the work. You can count on us for all the following residential roofing services:
Residential roof cleaning
Residential re-roofing
Moss prevention
Low slope roof installations
Residential roof repairs (including sagging, water damage, punctures, and more)
Whatever your roof needs, it's our job to rise to the challenge. We have a complete team of roofing experts so no matter how big or small your project is, we can complete it on time.
Choose the Roofing Experts
You never want to place your roofing project in the hands of uncertified contractors—especially your flat roofing system. We offer all Western Washington professional and certified roofing services for residential and commercial work as well. Every roofing project is important, so why waste time and money with amateurs? Get the job done right the first time by working with the experts here at A-1 Roofing. Contact us today to get started.
Quality Workmanship, Guaranteed Results