Skip to Content
Trust Us for Your Residential Roofing Needs
Caring for your roof is a challenge. Many homeowners find accessing their roofs difficult in the first place. Never fear— A-1 Roofing Inc is here to take care of all your residential roofing needs. We serve communities throughout Western Washington with our premier roofing services. After a visit from our team of technicians, you'll rest easy knowing your roof is safe and sturdy. Learn more about our residential services or consult with our professionals today.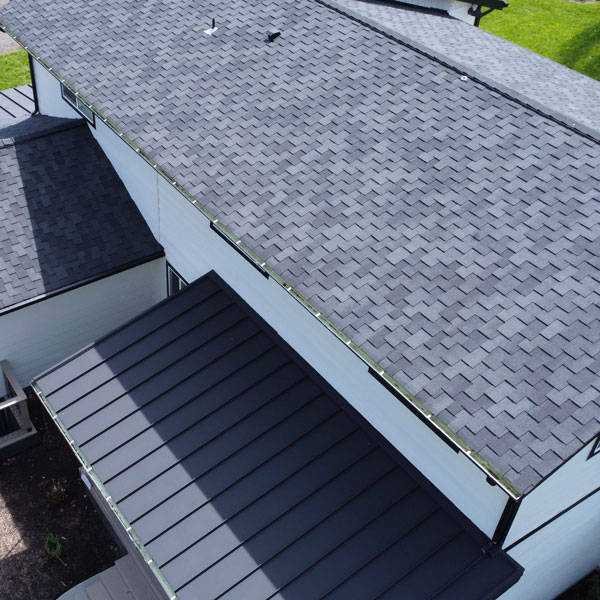 Do I Need a New Roof?
Despite the importance of our roofs, we often forget about this crucial component of our homes. After all, it's easy to take for granted the roof over your head. Nevertheless, maintaining your roof and replacing it when necessary is essential. The team at A-1 Roofing Inc can help, whether your roof is only a few years old or has visible problems. We'll visit your home and evaluate your roofing, then make recommendations for your best course of action. You may need a new roof if you notice any of the following problems:
Missing or damaged shingles
Sagging
Water damage
Roofing Services We Provide
Our team is proud to provide an array of residential roofing services. We work on nearly all types of homes, including mobile homes. You can trust that we only work with the best suppliers in the area, and we strive to source our materials locally. Our team will stay by your side every step of the way, from the initial consultation to choosing the perfect color for your shingles. Among the many roofing services we provide include:
Re-roofing
All types of roof repair
Moss prevention
Serving All of Western Washington
At A-1 Roofing Inc, we're passionate about serving our community. Because we want to help as many people as possible, we extend our services to numerous counties throughout Western Washington. Whether you're a resident of Thurston County or Mason County, we have your back when it comes to residential roofing. Other counties we serve include Pierce, Kitsap, Grays Harbor, Lewis, Pacific, and Jefferson.
Quality Workmanship, Guaranteed Results